November, for me, is typically a slower month, with the exception of the usual Thanksgiving craziness.
This month was a little different.
I decided, at the last minute, to participate in National Novel Writing Month. Which meant that this November was going to be unlike any other November I had ever had.
As I expected, there were crazy moments of stress and pressure. There were also beautiful moments of inspiration and pride and laughing my head off. 
See that there on the floor? That's my head.
Anyway. Here are just a few things I did this November…
1. Scared myself with creepy characters.
Yes, I did. I actually broke into gooseflesh at one point.
Some of my characters are scary, mon…
2. Got so excited when I introduced my favorite character. Who may or may not be Makovu.
Okay, fine, who am I kidding? It was Makovu.
3. Ate an unhealthy amount of tortilla chips and salsa.
Because tortilla chips and salsa are an delicious… And one of the only ones we keep in the house all the time.
4. Scrubbed every surface of my house.
Random, right?
Oh, well. It was refreshing to get a break from thinking about plot holes and timelines and character arcs.
5. Made an "Inspiration Binder" which I ended up being quite proud of.
At first, I felt guilty because it seemed like just another way to procrastinate.
In the end, though, I was glad that I made it. The snippets and drawings and writing rules and tips became an instant inspiration when I was running low on excitement about writing.
6. Memorized most of Hamilton.
What can I say? I love musicals.
Many of you may not know this about me but my love for writing pales in comparison to my love for acting.
So I blame my inner actor when my first reaction to watching a musical is "I must memorize the entire thing immediately!"
Needless to say, my brothers are less-than-pleased with this unexpected turn of events.
But I don't care. I love it.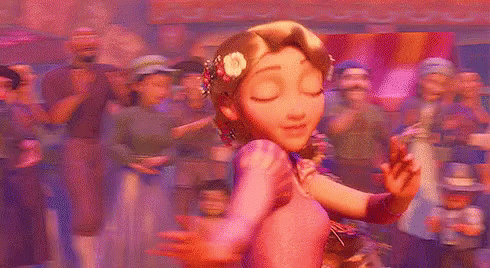 My favorites so far are Nonstop, Wait For It, That Would Be Enough, Guns And Ships, Room Where It Happens, and Helpless. Check them out.
7. Played football on breaks.
Not the tackle kind.
In case you were wondering.
Just the throw-and-catch variety. If you must know, my skills have improved drastically in recent months.
As in, I no longer run away shrieking when the football is thrown in my direction.
It's an improvement, believe me.
8. Maintained the appearance of doing school.
Notice that all-important word "appearance."
Because, honestly, I got a digustingly little amount of schoolwork done.
It's not too big of a deal, though. I was ahead anyway.
9. Read absolutely nothing, which is… shocking.
A whole month – or, you know, sixteen days, which is almost the same thing – without reading?
Scary.
10. Wrote 2,000 words each day at first.
I figured that this would fulfill my quota and get me ahead by a little bit each day.
After a few days, I realized that 3,000 words wasn't that difficult for me to squeeze in.
So I picked up my pace.
On days when I had more time, I shot for 4- or 5,000 words.
My sudden sense of urgency may or may not have been due to superhumans Cait, Mary, and Christine.
11. Ate meals with the family.
Shocking, isn't it?
Based on what everyone else was saying, NaNo meant sacrificing leaving the house, eating regular meals, sleep, and communicating with family members.
Don't ask me how I managed it, but my life looked exactly the same as it always does. I left the house on Wednesdays and Thurdays to interact with humans, just like I always do. I ate three meals a day, just like I normally do. I spent all day trying to concentrate on school and failing, just like I always do. I got, on average, eight hours of sleep each night, just like I always do.
12. Celebrated Thanksgiving just like I always do.
Thanksgiving is my second-favorite holiday.
Christmas is my favorite. But Thanksgiving comes close.
All that cooking. All that food. My nieces and nephews. Fall colors. Leftovers.
Thanksgiving rocks, mon.
12. Wrote 50,000 words.
I have been made aware of the fact that this is indeed the point of NaNo.
I may have forgotten why it was that I was slaving away so tirelessly while I was in the thick of things.
14. Hung out with my nieces and nephews because they are my favorite humans on the planet.
Family is everything.
Feel free to break out the tissues.
15. Found time to write blog posts.
I find it ironic that the same month I participated in National Novel Writing Month was the same month I wrote double the amount of blog posts I normally do.
Weird.
16. Stayed up late.
I said I got about the same amount of sleep as I normally do. I never said that I got enough.
I love sleep.
In my humble opinion, you can never get enough sleep.
Most people survive on four or five hours.
I like to get ten, though I typically get closer to eight.
17. Got up early. So early.
Too early.
Ugh.
18. Was thankful for the schedule button that saved my blog.
November is the month of thankfulness, yes?
I am thankful for that lovely little "schedule" button.
My blog lives because of that button right there.
So. What did you do this month? What are you thankful for? Did you participate in National Novel Writing Month? How goes the writing? Are you done? Are you close? And, most importantly, have you listened to the Hamilton soundtrack? Which are your favorite tracks?