Okay, so bullet journaling has become kind of a big thing.
And, yes, I know I'm a bit late to the party. Aren't I always? It's my unique trademark.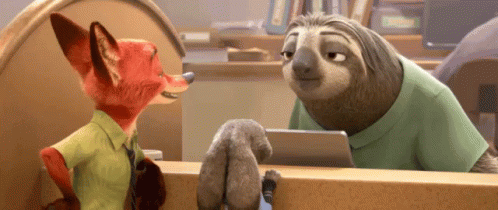 The truth is that I meant to post this ages ago, but time-sensitive or seasonal blog posts kept popping up and demanding to be written and this one got pushed to the wayside. Poor baby.
Bullet journaling!
Essentially, bullet journaling is speed journaling. It is designed so that you can catalog your entire day in a tidy and objective and succinct way.
Actually that makes it sounds way more revolutionary than it is. 
It is not revolutionary.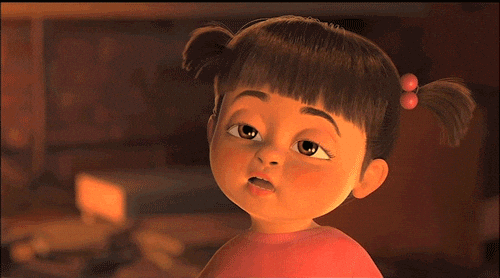 Bullet journaling is for people who are too lazy to invest in a real journal. To put it rather harshly.
I did my research. So I do, in fact, know what I am talking about. And there are some aspects of bullet journaling I like and decided to implement. I'm good at that, you see. Evaluating something, stealing the good, and leaving the rest.
I guess you should know that I am what you might call an intense journaller.
An expert, as it were.
I have been journaling since I was a little girl and it has helped me maintain my grip on reality through some dark times. Writing has never been optional for me. I am absolutely serious when I say that if I did not write, I would go insane. I need to write. Writing is my therapy.
Let us return, therefore, to the topic at hand. Bullet journaling.
I have adopted the Index, the page numbering, and the title for each entry. Honestly, I'm a little embarrassed that I didn't think of these myself? Ouch. 
An index, now that is what I call brilliant. Like the index in the back of a textbook, this is simply a series of pages in the back of the journal where you list what is written about on which page. Which is why you need to title each entry and number every page… It wouldn't work too well otherwise…
Another thing I'm doing differently is not dating entries. See, normally I work through a journal, er, chronologically? This time I decided to open to a blank page and just… write.
This is oddly freeing, I must say. And it makes the journal less gushing about my personal life and more focused on honing my writing skills. Not that gushing is wrong – for many years, that was what I needed. That's alright. But I've been wanting to move in a new direction and this is a good step.
Titling each entry also helps force me to stay on topic – instead of rambling about anything and everything.
So. There are some things I decided to use in my journal. But most of it was perfectly useless.
The "future log," for example. Like most people, I have a bucket list… but why use up journal space that I could be using to write about right now to write about what I am going to do in ten years? Doesn't make a whole lot of sense, if you ask me.
Plotting out the next year seems silly. Things change. Plans aren't permanent. So… I would fill in birthdays I already have memorized. Yeah.
The monthly log is similar. My schedule is pitifully devoid of commitments. I have no life. We know this. So it isn't as if I need a place to keep track of all those hot dates and wild parties and special plans. The most exciting part of my life right now is this blog and it has a built-in schedule. Nifty, right?
And now I shall proceed to rant about why bullet journaling is stupid. Brace yourselves!
Bullet journaling is supposedly for people who struggle to keep a regular journal. This way, entries are brief – because actually writing words that form sentences and paragraphs is too hard on the ol' wrists.
I'm gonna go out on a limb here and say that if you struggle to journal consistently, you probably don't need one. Not only are you far too busy, but you are obviously not suffering emotional for your lack of journaling.
As I said, I would go insane if I didn't journal. So "finding the time" has never been a problem for me. That's like someone who takes pills to keep him from imploding saying, "Oh, yes! I've always wanted to take them regularly because I know it would be good for me.. but I just can't seem to be consistent."
When you truly need something, you don't just forget. It doesn't slip you mind. You don't have "find the time."
It is a priority.
In the end, then, I'd say the logic behind bullet journaling is flawed. What those people need is a planner and lots of reminders, not a journal.
Now you might be saying, "Okay, so I clearly don't need journaling like some people do, but I want to journal because I am a writerly bean and journaling seems like a good habit to form."
I like you, for starters.
I love journaling. I think everyone should do it.
But if you don't need to journal, I doubt it's going to stick. No matter how hard you try.
I don't think of journaling as a habit, a part of my daily routine, like working out or going for a run.
It's… well, it's therapy.
People don't go to therapy unless they need it. They don't say, "Boy oh boy, does that therapy thing look like fun! I think I shall make it my New Year's resolution to go every day!"
So. As some smart guy once said, "the first step is recognizing that you have a problem."
In other words, get to a place where you do need it.
I was driven to journal by my emotions. If you don't need journaling for emotional reasons, I suggest that you learn how to need it as a writer. Or… an artist. Of whatever kind you happen to be.
Be an artist whose mind is so alive with idea that you will implode if you don't get them down on paper.
That's all, folks.
Okay, talk to me, guys! Do you bullet journal? Do you regular journal? Are you a writerly bean? Do you aspire to be an artist? Will you implode if you don't regular pour forth your guts onto paper?